photo by Brad Pease
Descanso Resources and Links
Brad Pease:
blog: http://takko-descansos.blogspot.com/
Facebook:
https://www.facebook.com/descansomemorials/
Flickr.com:
https://www.flickr.com/photos/takkotakko/albums/72157614371896891
photo by Brad Pease
Flickr.com groups:
New York Times article:
Should Roadside Memorials Be Banned?
JULY 12, 2009
http://roomfordebate.blogs.nytimes.com/2009/07/12/should-roadside-memorials-be-banned/
Collection of opinions from legal, anthropological, and cultural perspectives by 5 different people.
Discussions on constitutionality, legality, safety, separation of church and state, and distractions.
Crosses, Flowers, and Asphalt:
Roadside Memorials in the US South
http://southernspaces.org/2009/crosses-flowers-and-asphalt-roadside-memorials-us-south
Documentary Film by

J. Michael Kipikash

, Melissa Villanueva
Youtube.com:
https://youtu.be/Kmy8zfkdHAY
imdb.com:
http://www.imdb.com/title/tt0981340/
Resting Places (2007)
Documentary about the global phenomenon of roadside memorials, their explosive worldwide growth, and the legal controversy that now surrounds the tradition.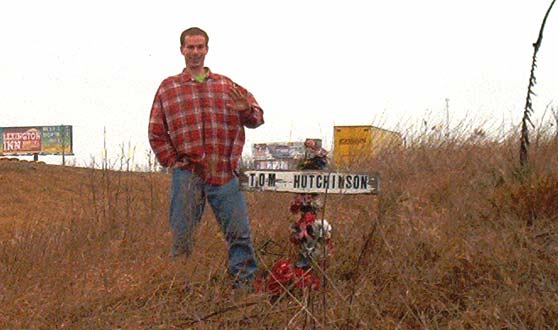 Phillip March Jones: Points of Departure: Roadside Memorial Polaroids

Roadside Memorial Polaroids

, a series of snapshots of the highway shrines erected in the memory of lost loved ones.